Welcome to Bomberman Wiki!
Bomberman Wiki is the main database for all things related to the franchise, Bomberman.

We are currently editing 1,437 articles, and anyone can assist us in creating more!

There's various projects to do; help create character pages, locations, items, and more! Take part in community discussions: get to know the community! If you need assistance, contact an administrator. Have fun editing!

About this wiki • New Pages • Categories • Templates • Wiki Tutorial • Help Pages • Wiki Rules • Administrators • Manual of Style
Bulletin Board
Follow up on some Bomberman news!

2012 July 12

Bomberman wiki has been updated to MediaWiki 1.19. Some codes may need correcting.

2012 June 02

The main page has gone another change. Leave a feedback on the talk page!

Take part in our community forums!

What you can do around the Bomberman database.

Helping out Bomberman wikis

Articles

Video games

Anime

Other

This is just a list of things you can do if you have no idea where to start. Feel free to work on other things not listed here!
Featured Article
Dark Rose is one of the five boss characters in Bomberman Land, Bomberman Land 3 and Bomberman Land Portable.
In her debut appearance in Bomberman Land, Dark Rose is met by White Bomberman and his companions in the Tower of White Zone where she is challenged to compete in a classic boss fight. It takes three hits to defeat Dark Rose. She attacks the player by throwing disc-like objects at him.
In Bomberman Land 3, Dark Rose acts as a member of a team of villains led by Dark Bomber. She, along with her fellow villains, was ordered to defeat Cheerful White and his friends.
Helping out...

Looking for some way to help? Feel free to edit the wiki and make it better and more informative!

If an article needs to be created, type in the name of the article and edit!

Don't know where to start?
Adding some content...

When creating a new article, make sure the title is spelled correctly.
Help out our stubs by adding more content into it!
Upload some images to spruce up a page.
Use templates to help a page out.
Add categories to help ease navigation.
Today is
Friday
January 20, 2017
Update
Poll
How many fire items do you prefer to use in battle?
The last poll was "Which member of the Five Dastardly Bomber is your favorite?" and the most voted for was Plasma Bomber.
To suggest a poll, suggest one here.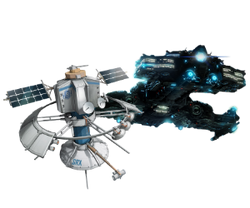 Strategy Games
Go to these sites for info or for help with your own wiki!
Age of Empires • ARK: Survival Evolved • Atlas Reactor • Bedlam • Bomberman • Boom Beach • Castle Clash • Civilization • Clash of Clans • Command & Conquer • Company of Heroes • Dawn of Gods • Dawn of War • Deception • Dungeon Keeper • Edain • Fire Emblem • The Flame in the Flood • Hero Defense • Homeworld • Insaniquarium • KanColle • Legion TD 2 • Plants vs. Zombies • StarCraft • Total War • Victory Belles • Wargame • We Happy Few • Worms
Want your community included? See how!

Ad blocker interference detected!
Wikia is a free-to-use site that makes money from advertising. We have a modified experience for viewers using ad blockers

Wikia is not accessible if you've made further modifications. Remove the custom ad blocker rule(s) and the page will load as expected.